Robert Paquin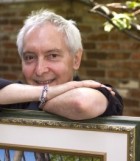 Ph.D., King's College, London, 1980.
Teaching: Université du Québec à Chicoutimi, Université du Québec à Trois-Rivière, Université du Québec à Montréal, Université de Montréal, Institut für Theater-, Film- und Medienwissenschaft Wien.
Past President of the Literary Translators' Association of Canada.
Translation into French of novels, essays, books of poetry, plays.
Translation/Adaptation for dubbing or subtitling into French of over 180 films or TV series.
Writing and direction of six short films that have been selected and shown in film festivals internationally, in Canada, the US, Italy, Portugal, Russia, France, and South-Korea.