Jing Han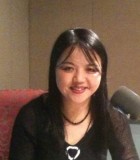 Dr Jing Han received her BA in English from Lanzhou University and MA in English and American Literatures from Beijing Foreign Studies University. She came to Australia in 1988 to pursue her PhD studies at Sydney University and received her doctoral degree in English literature in 1995. 

Dr Han joined SBS TV in 1996 as a Mandarin subtitler. She is now the head of SBS Subtitling and Program Preparation Department. Dr Han has subtitled up to 300 Chinese films and TV programs for the Australian audience, including high profile Chinese films such as Lust, Caution, Hero, Crouching Tiger, Hidden Dragon and recently the popular Chinese reality show If You Are the One. 

Dr Han also lectures at University of Western Sydney. She teaches courses on translation studies including Literary Translation, Audiovisual Translation, Accreditation Studies, Introduction to Translaiton, Medical and Legal Interpreting. Dr Han Dr Han has presented frequently at national and international conferences. In 2012, she was invited as a guest speaker at Cultural Literacy between China and Australia in Beijing and was a keynote speaker at the International Conference on Translation and Cross-Cultural Communication held in Brisbane in 2011. She also presented at Languages and the Media Conference in Berlin (2012, 2010).