Amanda Smith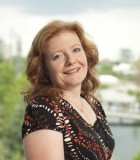 Amanda is responsible for leading the language customisation strategy of one of the largest and most complex  broadcast operations in Europe, with 28 languages for Europe and the Middle East (18 subtitled and 10 dubbed) and  12 access services (closed captioning subtitles, on screen signing and audio description) across 73+ broadcast feeds.  Management of 51+ third party vendors across Europe, including vendor selection, negotiating commercial terms and rates and conducting regular RFP reviews.  Budget management of a multi million dollar budget, including reporting to key stakeholders.  In addition Amanda heads up the Content Business Operations Team who direct, coordinate and implement strategic projects and new initiatives applying project management and business analysis methodologies.  The CBO Team is responsible for channel launch planning; volume planning and budgeting; supporting special programming initiatives; analysis, metrics and reporting.
In a prior role to Discovery, Amanda was Head of Studios at Chello Zone managing 7 local dubbing and subtitling studios, providing services to international broadcasters such as BBC Worldwide, Turner and MGM and Chello's internal language requirements.  She also served as Language Operations Manager for DNE, where she was responsible for setting up the language operation and managing very fast past growth of languaging.  Her first role out of university was Account Manager for DNE at Subtitling Int. (now SDI Media ) managing Nordic and Dutch languages.  Amanda studied German and Russian languages and literature at Leeds University, spending a year in Germany and a term in Sofia studying Bulgarian and subsequently spending 2 years teaching English in the Czech Republic before her role at Subtitling Int.
Languages –  German, Russian, French, Bulgarian and Czech.
After hours – Amanda loves travelling and wildlife, she has spent an hour in very close proximity of the mountain gorillas in Uganda, has been to Borneo to see the Orangutans, the Galapagos, Costa Rica, Kenya, Namibia, Tanzania, Ethiopia, Botswana, Thailand, Peru and Madagascar.  Amanda has travelled extensively throughout Europe for both business and pleasure, particularly in Eastern Europe.