Han Jing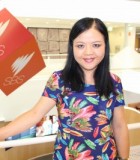 Jing Han moved to Australia in 1988 and received her PhD degree in English literature from the University of Sydney in 1995. She received her Master of English Literature in 1986 from Beijing Foreign Studies University and her BA in English in 1982 from Lanzhou University.
Dr Han worked at Victims Compensation Tribunal of NSW Attorney General's Department as the compensation manager from 1996 to 2006 and also joined SBS TV as Mandarin Subtitler in 1996. Since 2006 she has been heading up the SBS Subtitling Department. As an internationally renowned expert in subtitling and translating Chinese culture, Dr Han has subtitled more than more than 300 Chinese films and TV programs for the Australian audience in the last 21 years, including Crouching Tiger, Hidden Dragon, Lust, Caution, Hero, Not One Less, I Am Not Madam Bovary etc. She has also been the leading subtitler for the most popular Chinese dating show If You Are The One since 2013 and has so far subtitled over 300 episodes. Her contribution is pivotal in making the show the longest showing subtitled program in Australian broadcasting history and her story of successfully bringing the show to Australian audiences through critically claimed subtitles has been published in the 45 Stories for the 45th Anniversary of Australia and China diplomatic relation.
Dr Han joined Western Sydney University in 2006 and has taught a range of translation and interpreting courses. She has created Audiovisual Translation course for postgraduates, which is the only audiovisual translation course taught in Australia. She has established a high profile nationally and internationally in translation studies and gained recognition as a leading expert in subtitling and intercultural communications through her significant and original contributions to the practice and research in the field. She has been frequently invited to speak at international and national conferences and forums in Europe, China, Taiwan and New Zealand and give lectures on translating culture. In China alone, she has visited and given lectures on translating Chinese culture at over 30 universities. Dr Han is the English translator of a modern Chinese classic Educated Youth by multi-award winning author Ye Xin, published by Giramondo. She is also well known and highly sought for live interpreting for significant cultural events.