Jun Yang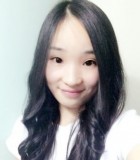 Jun Yang is a PhD candidate in School of Languages, Cultures and Societies, University of Leeds. Her research
investigates the motivation, participation and organisation of collaborative translation projects in the
crowdsourced environment. Her two working languages are English and Chinese.
She is also interested in Computer Assisted Translation tools, and particularly on the use of free and opensource software. Before her PhD, she did a Master in Applied Translation Studies at University of Leeds, which cultivated her research interest in translation studies. 
In her PhD project, she tries to relate the phenomenon of crowdsourcing translation with "participatory culture" and "convergence culture" in Media Studies. User-­generated content, e.g. crowdsourcing translation, is actually becoming a trend in the context of the current global digital culture.
Finally, translation quality and project management are also part of her academic interests and fall within
the scope of her current research.