Seneit Debese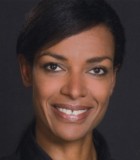 Seneit Debese is the founder and CEO of Greta & Starks Apps UG - a company dedicated to make films and other audiovisual works accessible - location independent, offline and through all distribution channels. Both apps Greta and Starks are designed to be one tool / solution for all places of film reception for persons with no or low vision, for hard of hearing and deaf individuals as well as an international audience.
Since 2014 Greta & Starks were able to make 140 films accessible in each cinema, in each hall in all German speaking countries such as Germany, Austria, Switzerland and Luxemburg for more than 100,000 new spectators.
Seneit Debese truly strives for accessibility, inclusion and audience development. With Starks and Starks glasses she aims to create new value for subtitle producing companies, film producing companies, exhibitors and most of all a large audience of international audience. 
She holds a diploma in business administration. She has been working as a film distributor for 15 years, which provided her with considerable insights into both the German and international film markets. 
Greta & Starks, an innovative Berlin start-up, aims to apply creative, software based ideas to provide barrier-free access to movies and medial content throughout Europe. Further projects are an Europe-wide online trading platform to facilitate an easy exchange of barrier-free versions and editions.
In 2015, Greta & Starks' dedication was honoured with the German Audio Description Prize (Deutscher Hörfilmpreis) and the Berlin Creativ Tech Award.